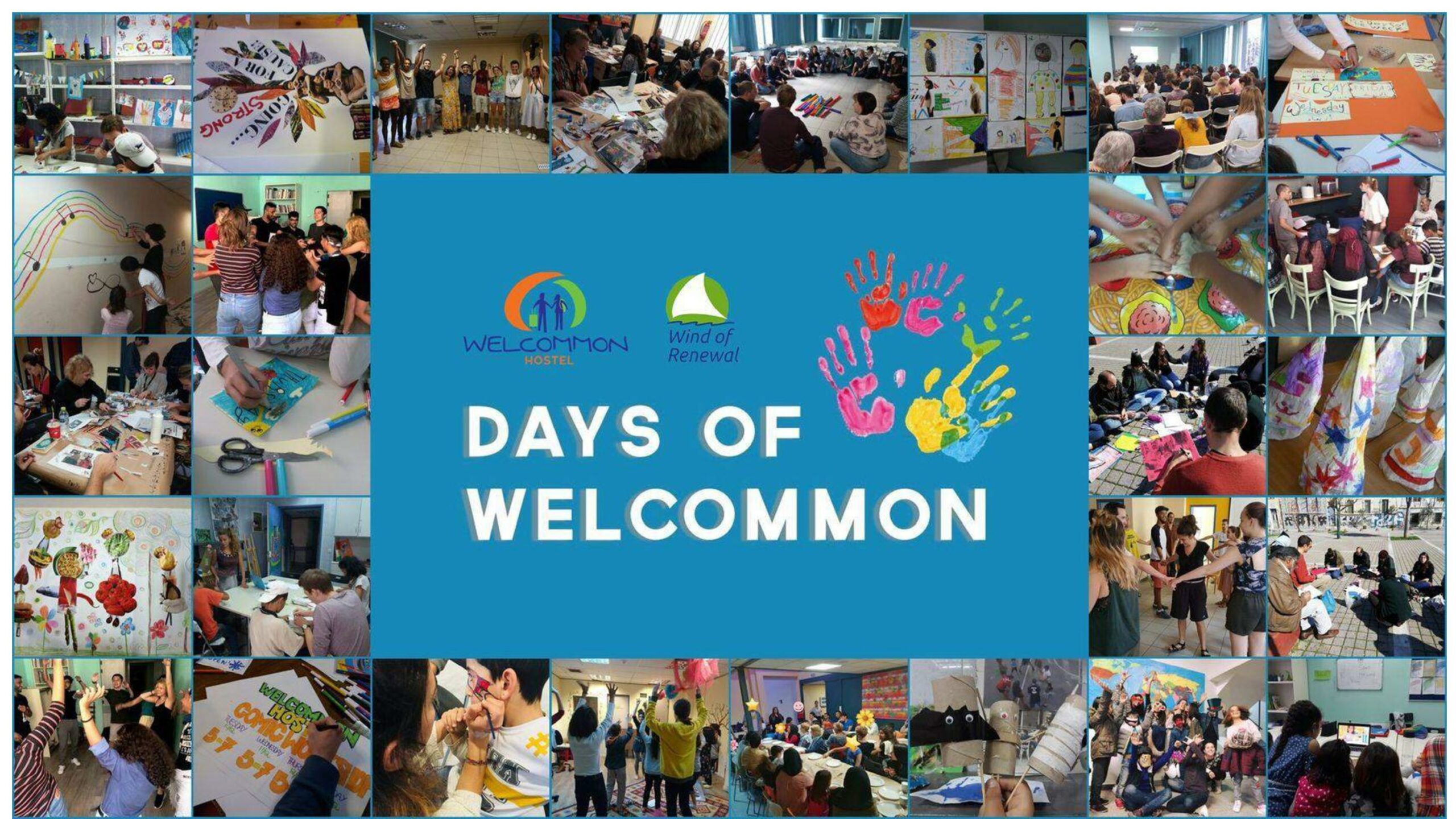 Anemos Ananeosis / Wind of Renewal (Άνεμος Ανανέωσης) – our social enterprise, and Welcommon Hostel – our innovative hostel with social and ecological impacts – deliver real social and ecological impact in #Athens, Greece. We believe in being a part of the change we want to see in the world – and we want the young persons to be a part of it, too.
Wind of Renewal was founded as a social cooperative in Athens in 2014. Born out of a desire to help in social and green transition of Greece, promote social and green innovation and economy, welcome refugees –  providing safe accommodation and social inclusion – we remain committed to changing the world in collaboration with dedicated partners.
The WELCOMMON HOSTEL – run by the Wind of Renewal – is a hostel with social, cultural and green impact, a beacon of sustainable tourism in the heart of Athens but also a community centre for refugees, migrants, volunteers, travelers/tourists and local Greeks to come together, learn essential life and language skills and be empowered; and an inspirer and educator for climate change action, energy transition and environmental awareness.
In everything we do, we work in collaboration with anybody who wants to be part of the change they want to see in the world. This includes
the volunteers delivering our language classes, cultural activities and integration events;

the refugees and local Greeks who participate in them;

our guests in

Welcommon Hostel

;

the students and teachers engaged in our climate education and action projects.
As a social cooperative, Wind of Renewal will not waste anybody's talent, idea or enthusiasm. We will empower people to act, learn from them, and collaborate to change the world together.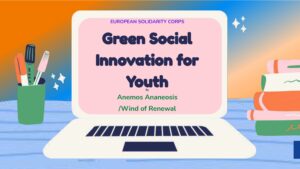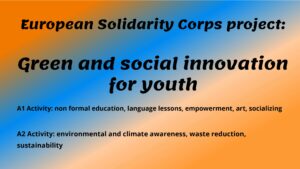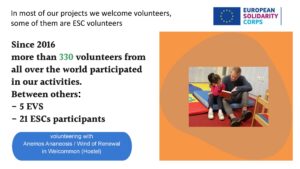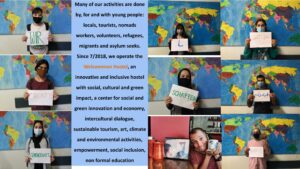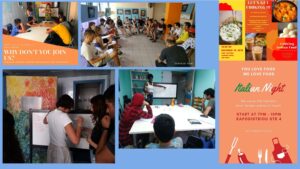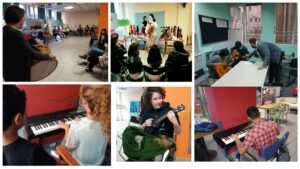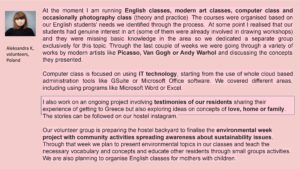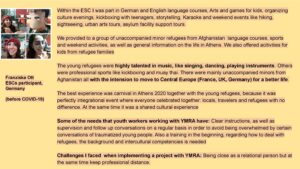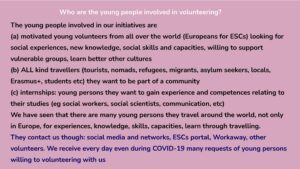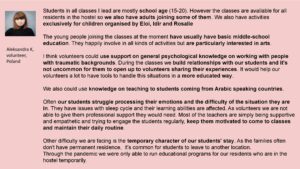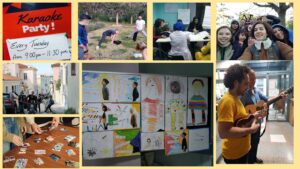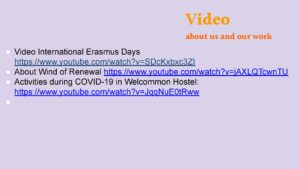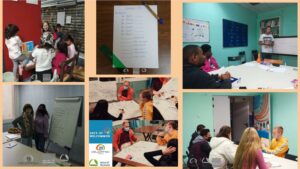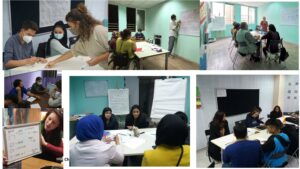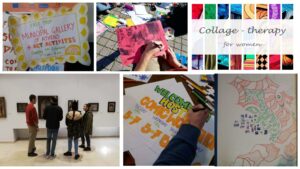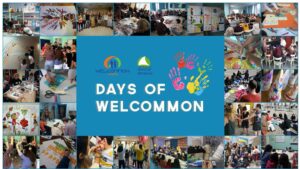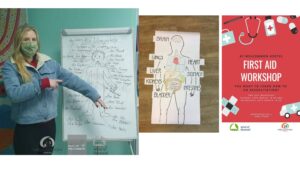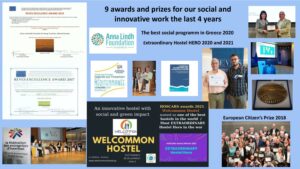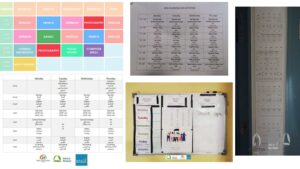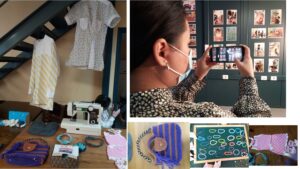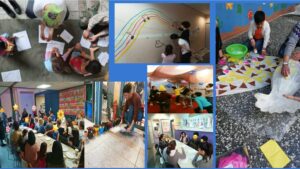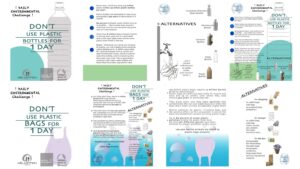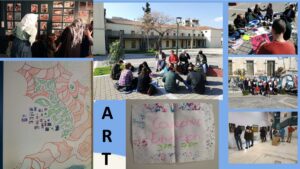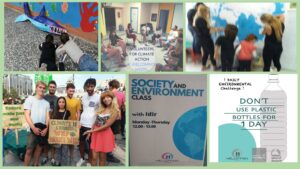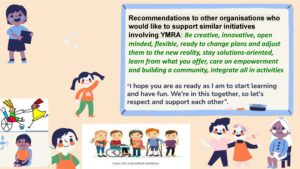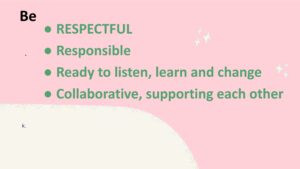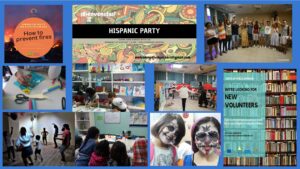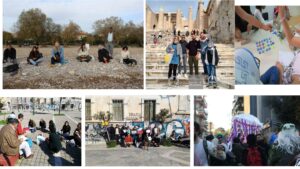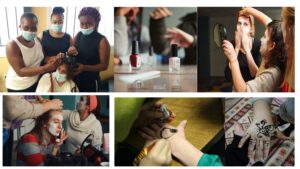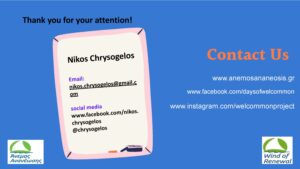 Welcommon Hostel is a vibrant sustainable tourism destination in the heart of Athens. Our ambition is to fund our work to change the world sustainably from the income of the hostel, however we are not in this position yet. The aim of this project is to promote sustainable tourism, social and green innovation, social and circular economy, intercultural dialogue and climate/environment protection as well as social inclusion and cooperation with the local community. 
The Welcommon Hostel is an integrative hostel with social impact and at the same time a centre for social empowerment and innovation, a place for social, green and cultural events, activities, seminars and courses. Several events, projects, seminars and workshops are offered for and together with refugees, locals and travelers. We use five storeys of our seven-storey building in Exarcheia, Athens, to welcome visitors. The remaining two storeys are used for our programme of language classes, social inclusion and climate education and action.
We maximize our impact in our local community by providing training and employment for refugees and unemployed local Greeks. At the same time, we maximize our tourism offer by providing opportunities for guests to collaborate and change the world with us – and just by staying with us they are already contributing to our mission to be a part of the change we want to see in the world.
Welcommon Hostel is a member of Le Mat Europe, a pan-European network of social entrepreneurs including their local communities in sustainable tourism. We participate in the global travel agent network of Hostel World. We are recognised by the Greek Youth Hostels Association and are members of Hostelling International – national and international bodies recognising good standards for sustainable tourism alongside commitment to social and environmental change.
Wind of Renewal is also a founding member of the Greek Forum of Social Entrepreneurship, a member of
REVES

(European Network of Cities & Regions for the Social Economy),

Anna Lindh Foundation

(a Euro-Med network for the promotion of intercultural dialogue)

REScoop.Eu

(the European Federation of renewable energy cooperatives)

DIESIS Network
Our project has impact at three levels: 
a) on migrants/refugees: familiarisation with new communities; 

b) on communities: better knowledge and active involvement in positive actions which reduce the effect of misleading representations of migrations; 

c) on policies: smart action involving different stakeholders which increase the capacity of policies to deal with changing realities.
The pursuit of social integration also includes activities in common with local groups, schools, youth organizations on improving the capacity of local communities to implement a soft approach to social orientation, guiding newly arrived persons into a better knowledge and understanding of societal background, and improving empathic relationships among groups and persons. 
Learning from each other is an important and interesting part of the green and social project. As many people with different knowledge and skills come together, we try to benefit from each other. This happens through workshops we are giving to each other and in our daily work and interactions. Young participants, volunteers, tourists, teen refugees participate in our social and environmental activities.