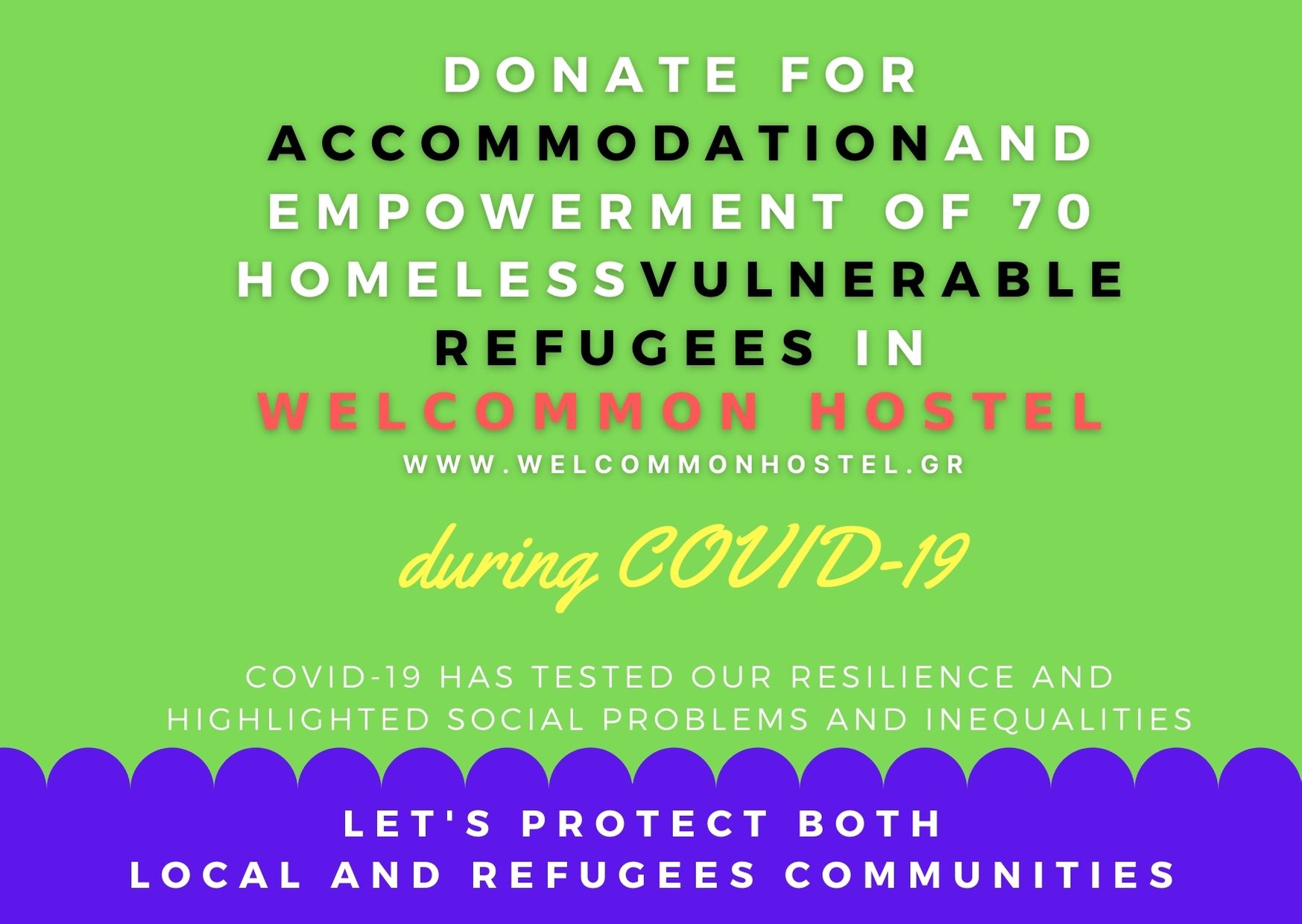 Help us provide accommodation in dignity, empowerment and non-formal inclusive education
for 70 homeless vulnerable refugees in Athens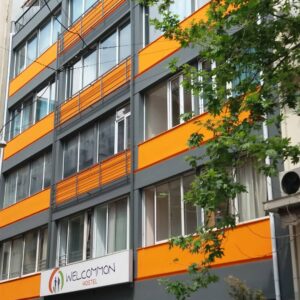 We are a social cooperative and a beacon of sustainable tourism in the heart of Athens as well as a community centre for social inclusion of refugees and local Greeks, to come together, learn essential life and language skills and be empowered; and an inspirer and educator for climate change action, energy transition and social economy. Welcommon Hostel project is an initiative started by the social cooperative Anemos Ananeosis / Wind of Renewal with 3 main goals in mind:
–Promoting sustainable tourism models, social and green economy, climate action and social rensponsible jobs.
– From the "profit" created from the the hostel, addressing the increasing homelessness issue within the refugee, asylum seeker and migrant communities in Athen by providing temporary accommodation in Welcommon Hostel for a number of vulnerable persons and creating new jobs for unemployed greeks, migrants and refugees or/and training them for a professional (up)skilling.
– Providing non-formal education, empowerment and intercultural classes and activities for refugees, asylum seekers, and migrant communities in Athens.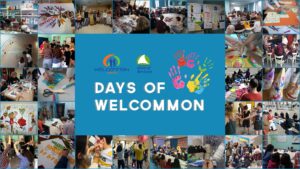 What's the problem and how are we addressing it?
As of June 2020, even the sustainable tourism collapsed and at the same time thousands of recognized refugees and asylum seekers in Greece have been facing eviction from their government funded accommodation as a result of a new government plan, which has already left many refugees homeless in the midst of a global pandemic. This includes many vulnerable asylum seekers, such as survivors of sexual violence, torture and ill treatment, the elderly, people with chronic diseases and disabilities, pregnants and mothers with new borned babies.
As a result of the pandemic and decline in tourism, we have many empty rooms in WELCOMMON HOSTEL which could potentially be used to temporarily house these vulnerable refugees while they look for a more permanent housing solution and a job.
Why we need your help?
Since reopening the hostel in June, we have hosted in our hostel a few tourists by mostly refugees and asylum seekers, including many vulnerable cases, thanks to the collaboration with a number of organizations. Since the end of September 2020 we are offering accommodation to 70 vulnerable refugees from streets and squares in Athens. Unfortunately both us and other NGO's active in Athens have limited resources, and can only manage to help very few families, while many vulnerable refugees are still homeless, and living in streets of Athens, during COVID-19!
Our plan, is to not only provide accommodation for 70 vulnerable refugees, but also help them (and some more from outside) with empoewerment and social inclusion by providing educational and intercultural activities or/and job preparation.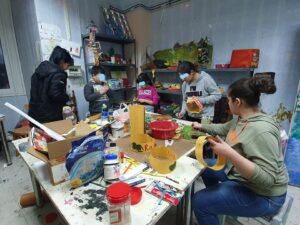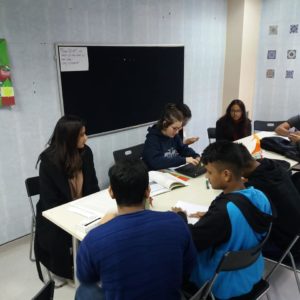 What are we going to do with the funds?
We need about 25.000 Euros/month at least until May 2021 for safe accommodation (and protection both of the local and refugee communities) during COVID-19, empowerment, nonformal education and social inclusion of about 70 vulnerable homeless refugees, including the costs for the rent and maintance of the building, energy and water bills, staff, consumables, cleaning and protection materials, art supplies, notebooks, books, markers, pencils and papers for the courses. Even a donation of 1 euro is very important for our social project. For kind donors of more than 10.000 euros, we will offer an art work.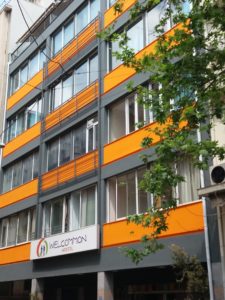 About Welcommon Hostel
Welcommon Hostel is a 7 storey building with 167 beds, 2 floors of it dedicated to intercultural and educational activities. Since the start of the hostel, we've provided 1500 refugees with non-formal education, and hosted a wide range of activities and classes such language lessons (greek, english, german, french, spanish etc), painting, music and theater lessons, cooking etc. At the moment, we are providing refugee communities with English, French and German language lessons (based on their needs and levels), as well as art therapy, drawing, and photography classes. These activities are conducted by our valuable volunteers, who come from all around the world to help with our project. We also provide our volunteers accommodation in the hostel. Since 9/2016 we have already hosted more than 320 volunteers in our hostel who provided a wide range of classes such as arabic, german, english, frence language lessons, art courses, visits to museums and galleries, table games, music and theater, photography, cinema etc.
Welcommon Hostel opened in 2018, initially intended to be self-financed by tourism, and with a vision to bring people from all over the world together, by providing educational and intercultural activities for refugee communities in Athens, local Greeks, and travelers.
Welcommon Hostel is managed by Anemos Ananeosis / Wind of Renewal was founded as a social cooperative in Athens in 2014. Born out of a desire to promote social and green innovation, welcome refugees – providing safe accommodation and social inclusion.
As a cooperative we don't share profits, if there is any we invest it in new jobs, social, climate and green activities.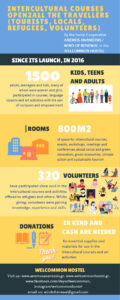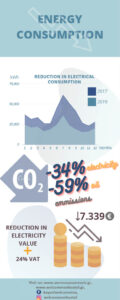 If you would like to learn more about us and support our project, please visit:
Welcommon Hostel: www.welcommonhostel.gr
Wind of Renewal: www.anemosananeosis.gr/
You can contact us: windofrenewal@gmail.com 
Thank you!
Donations for our social activities
Please send us your details for sending you an official invoice for your donation.
ANEMOS ANANEOSIS / WIND OF RENEWAL
Cooperative Bank of Karditsa
ΙΒΑΝ GR 7608900100003010003540200
Swift Code STKAGRA1
————————————————-
ANEMOS ANANEOSIS / WIND OF RENEWAL
Piraeus Bank
IBAN: GR83 0172 0180 0050 1807 7868 253
Piraeus's BIC code is PIRBGRAA