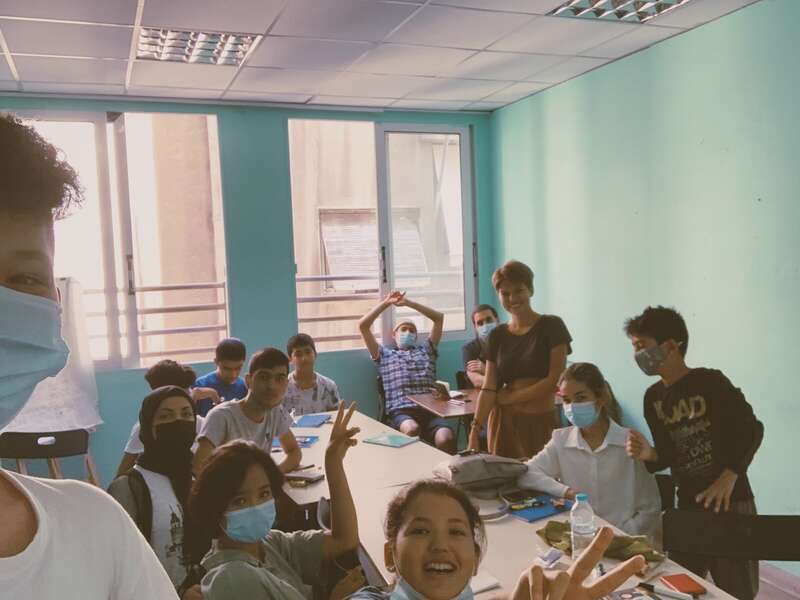 Hello, I am Andra, I'm from Estonia and currently taking a gap-year before I start my university.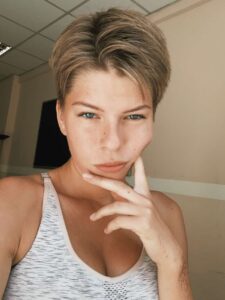 I participated as a volunteer of Anemos Ananeosis / Wind of Renewal in the Welcommon Hostel with the support of the "European Solidarity Corps", from the 14th of August 2021 until the 19th of September 2021. My main tasks were teaching the refugees English and art.
I was teaching refugees both from the hostel and from outside. I had an English beginner, English Intermediate/Advanced class and an Art class.
In my beginner class, we mostly learned new vocabulary and tried to form sentences. It's really interesting to try to teach a language without having another language to explain things or translate to. But that's when creativity and google come really handy. I used pictures from my computer, drew on the board or tried to explain it in body language as best as I could. It made me step out of my comfort box a lot of times, and made me personally grow.
In Advanced class, we had conversations, learned grammar, watched a series and did listening exercises. I tried to have as many different exercises as possible to improve their English as much as I could. We also had conversations about their travels to Greece. It was really shocking to hear about what they have been through and about all the struggles they have had, and are still having with trying to get passports and documents. I really enjoyed talking to them. It really gave me a new perspective of how to look at things.
Art class was really fun to do, there were a lot of talented people there. We did exercises to improve our imagination and creativity, talked about basic "rules" and techniques of drawing and discovered some color psychology. The amount of students depended on a day, on some days I had only 3 but on the other days the class was full. I have never taught art before, but I really loved it.
Staying at the Welcommon Hostel also gave me the opportunity to participate in classes of other volunteers. I learned "how to learn" with an amazing French volunteer Thomas and also got to learn some Greek with a German girl named Julia.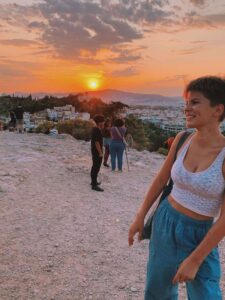 Of course everyday I learned more about different cultures – Afghanistan, German, Italian, French, USA, you name it, people were from all parts of the world. I made connections with so many different people and at some point, the hostel really started to feel like home. For my personal experience I learned how to be more organized, how to lead a group, how to deal with different situations and how to be a better teacher. On some evenings we also took kids, who live at the hostel, to the park. That teached me a lot about responsibility.
The experience really changed my mindset, gave me a whole new perspective and turned me into a better human. I feel a lot more motivated to help other people as much as I can, and now I understand their stories and lives a lot better.
I'm super thankful for this experience and can't wait to see what the future holds for everyone.
See you soon!