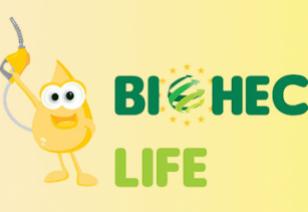 The project BIOHEC-LIFE aims at developing and promoting new technologies to enable an optimized recovery and treatment of used cooking oil (UCO) for the production of biodiesel that is then used into local vehicle fleet.  
The project is led by Gecco, a French and social enterprise that is developing the project in Lille (France) and gathered four European partners. The main objective of the project is to find European social enterprises keen to start a partnership with Gecco to implement the project in their country. Other partners of the project is the Rre-use Network and the think & do tank POUR LA SOLIDARITÉ-PLS
Between January 2017 and November 2017, PLS led a market study to identify where the project will have the best opportunity to be replicated in Europe. Based on many criteria, they concluded that 4 countries had a strong potential to implement the activity and Greece is among them.
https://www.eusew.eu/energy-days/biohec-life-advanced-biodiesel-circular-economy-low-carbon-future-public-transport