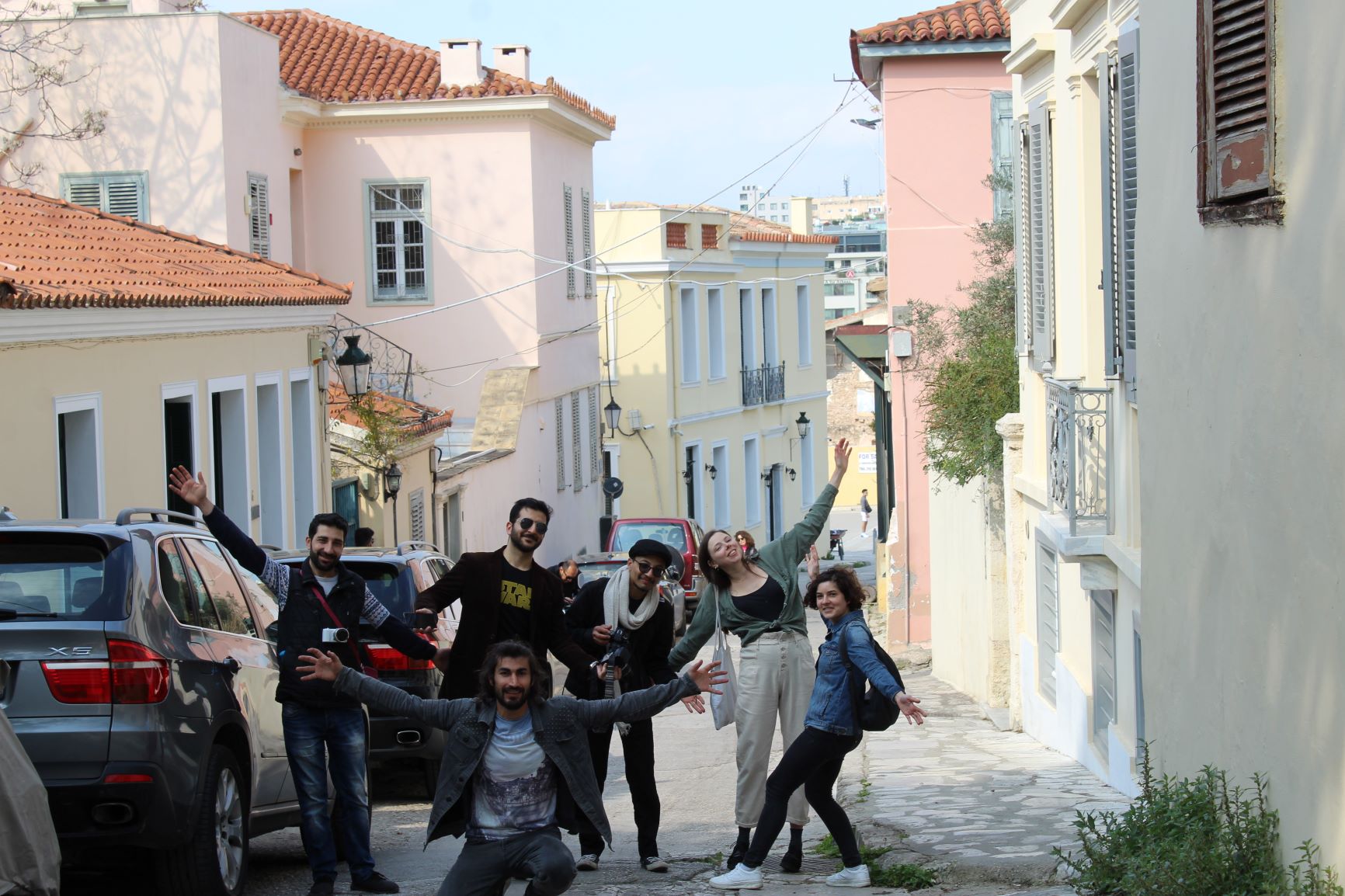 I am Elisa, and I participated in the Green Social Innovation volunteering ESC project with Wind of Renewal / Anemos Ananeosis from the 15th of February to the 15th of March 2020. I've been volunteering with refugees in Athens, through the European Solidarity Corps. I was supposed to stay three months more, but the coronavirus measures implied that we stopped our activities face to face and I had to go back to France. However, I consider what I've experienced there as one of the most intense period in my short lifetime.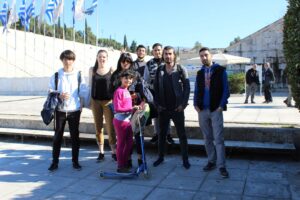 But first, let's present the organisation and the project I've been involved in.
The Organisation: Wind of Renewal (ANEMOS ANANEOSIS) is a social cooperative enterprise for Social and Green Economy, Innovation and Culture. Among lots of initiatives, Wind of Renewal runs the Welcommon Hostel.
The Welcommon Hostel: This innovative hostel is a community center hosting projects for social inclusion of refugees, sustainable tourism, non formal education, social entrepreneurship and intercultural dialogue. It gathers volunteers, tourists, Greek locals and refugees around activities in the context of the project «Days of Welcommon».
Days of Welcommon: Days of Welcommon project aims to have a social impact while connecting different lifeworlds and people from everywhere. Therefore all the events are open to everyone: refugees, tourists, volunteers, local people… The project covers various fields as art, language practice, integration activities, intercultural mettings, environnmental awareness activties, self empowerment…
All of these activities take place in the Welcommon hostel, which gather all theses different people, or outside for some of the cultural or sportive activities.
Role of the volunteers: Volunteers are involved to bring their help by giving language practices (english, german, french, greek) and organizing activities from Sunday to Thursday to include refugees, local people and newcomers in the hostel. Their role is very important to make the project sustainable and ever more creative.
II- Everyday life
Schedulde : From Monday to Thursday, we used to organise language practice and skills exchanges, every afternoon from 1 to 5. We used to create level groups for each language and to adapt our activities to the number of refugees attending the lesson, number that could vary a lot from a week to another, and to the number of volunteers we were.
I used to pratice french with two very committed türkish refugees, and english with a group of young afghan beginners.
Sometimes I've helped the german volunteers too, with families who wanted to learn it from scratch. Trying to keep the language groups as much stable as we could was part of the inclusion project, and allowed us to create special links with our 'students'.
On the Sundays, we used to organise outdoor activities :
– cultural visits (Athens is full of historical monuments and museums)
– a photography tour that I've organised with an other volunteer and a small group of very commited refugees
– a visit at the Sea Turtle Rescue Center and a beach cleaning
– a carnival party
We had lots of ideas for the following weeks, and asked everytime the participants about their wishes and own ideas of activities; not doing unilateral teaching was part of the project philosophy.
From 5 to 6, we used to do informal education with children, that we called «family time», during which we used to do some art activities or play games in english. The participants of this time-slot were very committed and this was an appreciated time for everyone.
In the evenings, we used to organise intercultural nights (we cooked specialities from one country with families and people who wanted to make us discover their meals), Karaoke nights and movies projections. Keeping a regular schedulde about these acitivities was very important for the social inclusion of people.
Athens and Exarcheia: The Welcommon Hostel is located near the city center of Athens, in Exarcheia which is a very lively neighboorhood, full of social and green initiatives, and historicaly the anarchist district of the city. The streets of Exarcheia are full of street art and there are both refugees and students from the Politechnic University, which is a very interesting merging of people.
Living all together: During the project, I've been living in the Welcommon Hostel with other volunteers coming from Belgium, Germany, Japan, England and France. Some tourists of the Hostel, (from Canada and India) joined the project for one week too. This intercultural merging of everyday has contributed to the enrichment I got from this month in Athens. We used to cook and eat together, and do lots of activities to discover the city. During this short period, we all felt like we found for a while a second family.
III- My experience and learnings
The context of Athens and refugee crisis: Being in Athens to work on social inclusion with refugees in the actual context has been very intense. I've been able to get 100% engaged for the cause I went for and to understand very precisely the situation: with the other volunteers, we attended lots of assemblies and went to lots of protest to demand the opening of borders.
A social and intercultural experience: Before coming, I had only a tiny experience working with refugees. I've learned many different stories there and think that now I understand well the difficulties they have to face, and all the reasons why they had to leave their country.
My personal apreciation: First, I would like to go back there as soon as the international situation allows me to do so. I feel a huge frustration having to leave after only one month in such a social experience. Moreover, thinking about long-term implications, my professional project will for sure evolve in the direction I took during this ESC: I want to get committed in such social issues and even work again with migrants. Finally, I did know nor Greece neither Athens before arriving there but I've been strucked by the cultural and historical aspects of the city and would love to come back later to live a few months more there.