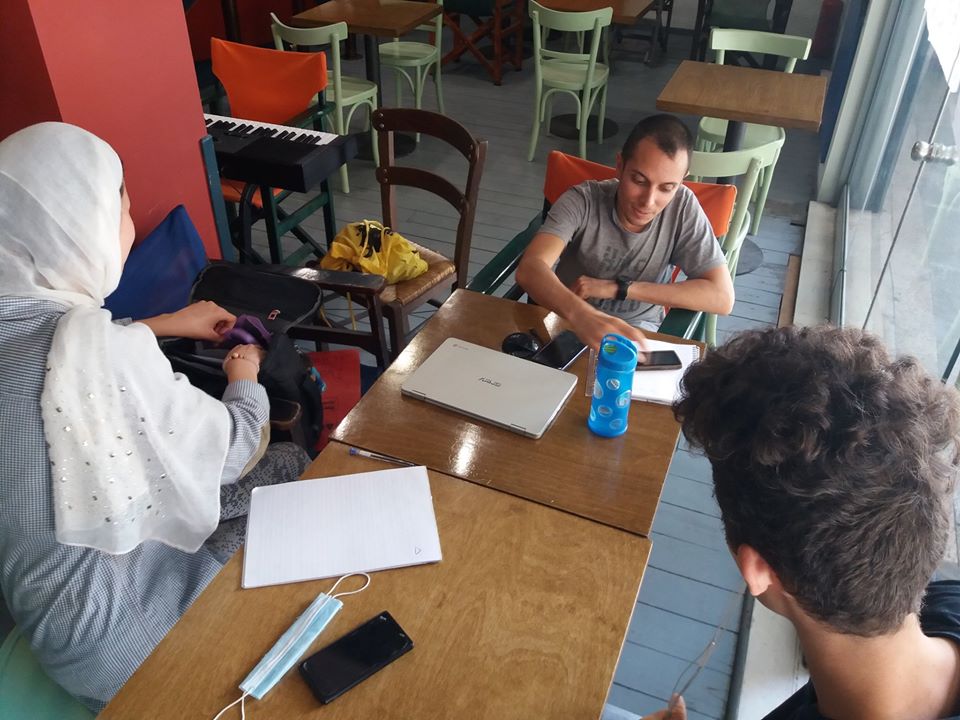 My name is Thomas and I am a 30 years old French person who decided to come to Greece to help with the refugee situation. I am also an engineer who had the crazy idea to change career four years ago to get involved in teaching and humanitarian projects.
My original plan, earlier this year, was to volunteer on Lesbos, in the Moria camp. Unfortunately my trip to the island was canceled on the very day I arrived in Athens because of the border crisis with Turkey early March. Of course I am not the type of person who gets discouraged by such a minor setback. I set out to look for a volunteering opportunity in Athens itself and found the social project of the social cooperative Anemos Ananeosis / Wind of Renewal and its Welcommon Hostel. After a couple of emails, I met the volunteers already working with the project. They explained what they were doing and it sounded exactly like what I was looking for: informal teaching and social empowerment.
My first contact with Anemos Ananeosis and Welcommon Hostel was on a Sunday, I started volunteering on Monday and on …Wednesday the activities stopped because of the Covid-19 pandemic.
Of course I am not the type of person who gets discouraged by such a minor setback. As all the volunteers flew back home to spend the lockdown with their families, I decided to wait out the pandemic confined in the hostel until May. After all, I had arrived in Athens only two weeks before and had no interest in going back to France.
The Welcommon Hostel reopened on the first of June and we could slowly start the activities again, while being careful to observe the sanitary restrictions / health protocols. Since I was the only volunteer left in the hostel and since I had had only two days of experience working for the project before the lockdown, I began from almost zero. I was left to work quite independently and was trusted with the organisation of language lessons. It was agreed that the evening activities that were happening before the Covid crisis (Karaoke, movie nights, etc…) would be too difficult to organise in a sanitary satisfying way.
I created three level groups for English classes: beginner, intermediate and advanced, with no more than five students per group. It quickly became clear that there were a lot more than fifteen students interested in the lessons and I had to create more groups and therefore put in more hours (because I was still the only teacher).
That month of June was an abrupt waking up from almost three month of hibernation. Athens was slowly coming back to life and I didn't know anyone there (except for the cashier of the supermarket maybe). My whole life became about my students, some of whom were coming to the hostel almost everyday, demanding extra lessons which I gladly provided. I created very strong connections with several of them, learned a lot from their stories, and was humbled by their resilience.
In July, new volunteers came and we were able to organise a more formal timetable and to take-in more students. Even though I still maintained a close bond with my students, spending time with the other volunteers in the evening and on the weekends was a welcomed change of pace from the intense month of June. We even restarted the evening activities once a week (a French cooking night, a game night, and a movie night) and Sunday outdoors activities.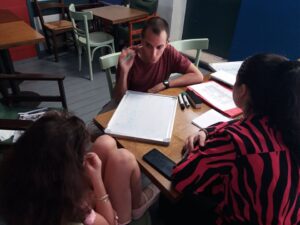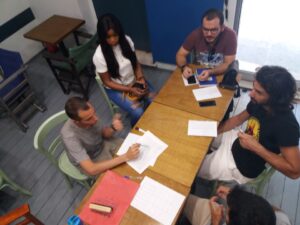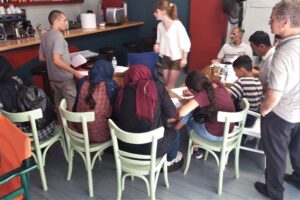 I started volunteering with Anemos Ananeosis / Wind of Renewal in the Welcommon hostel with the intent of only staying for a few weeks before traveling to an island and ending up staying for six month. This is not only the result of the lockdown; I enjoyed the atmosphere, the mix between refugees, volunteers and travelers, I enjoyed the freedom I was given, I enjoyed the people I met. But the main reason why I stayed and why I will probably come back in the near future is the potential I see in this place and in my students.
With more people, more money and a real organisation, this place could change the life of a lot of people and I would be proud to be a part of it.