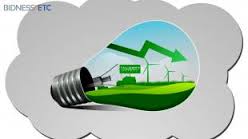 ZEW-Klima: With new energy against youth unemployment
What is about?
The project "Zukunftschancen Energiewende und Klimaschutz"(ZEW-Klima: With new energy against youth unemployment) aims to explore the conditions for energy transition and climate protection measures in the selected regions of Athens, Greece and Cádiz, Spain. Further, it aims to analyse the employment opportunities for unemployed young people in the respective regions that result from the development of renewable energy and climate protection. Consequently, the necessary qualification requirements for the realisation of employment opportunities are also to be determined and poured into broad curricula.
Partners involved in ZEW-Klima
Wind of Renewal /Anemos Ananeosis, Greece

University of Applied Sciences HTW Berlin, Germany

University of Cádiz

, Spain

Secretariat for future studies Berlin, Germany

Naturschutzzentrum Ökowerk Berlin e.V., Germany

Ludwig-Bölkow-Systemtechnik GmbH, Germany

WRE Hellas S.A.

, Greece
Why this program? 
The youth unemployment is particularly high in Southern European countries: 45.5 % of young people aged from 18 to 25 are affected in Greece and 48.7 % in Andalusia, Spain. At the same time, these countries have enormous potentials for the deployment of renewable energy. 
In this way, we anticipate being able to examine the promising approach of tackling the problem of youth unemployment in the target regions through adequate qualification measures, which at the same time have a positive impact on the energy transition and climate protection effects. These findings can be used to provide key actors (education institutions, political leaders, companies, social institutions) in the target regions with a sound understanding of the challenges of youth unemployment, energy poverty and the development of renewable energy, including, where appropriate, state and European programmes such as Youth Guarantee ("Jugendgarantie") or Employment Initiative ("Beschäftigungsinitiative"). The necessary involvement and support of political actors is covered by ZEW-Klima as well.
A practical implementation of the findings on employment effects and specific qualification requirements can contribute to the long-term and sustainable use of the results of the project. With its scientific foundation and justification, the approach of ZEW-Klima provides the basis for a structured and strategic procedure in the target regions. An implementation project can be set up following ZEW-Klima, which has already been sketched in basic terms in the project idea "European youths working on energy transition" and must now be enriched with appropriate content: A qualification of young people from the two selected regions in the field of renewable energy/ climate protection can be achieved based on educational requirements and framework curricula developed by ZEW-Klima. Further, there is the possibility to carry out trainings in Germany, which has a respectively developed education systems and access to many projects, companies and activities in terms of energy transition.
To secure and spread the acquired competencies in a sustainable way, training for consultants can be included in the economical and efficient use of energy in households, small businesses and communal facilities. The aim is to apply modern instruments such as energy contracting to permanently integrate municipal consultants into networks in which they can work on their own funds. For example, to maintain the qualification approaches developed through ZEW-Klima for the future, its efforts can be institutionalised in the form of an energy agency.
The project "ZEW-Klima – Zukunftschancen Energiewende und Klimawandel" is funded by the European Climate Initiative (EUKI). EUKI is a project funding instrument by the Federal Ministry for the Environment, Nature Conservation and Nuclear Safety (BMUB). It is the overarching goal of the EUKI to foster climate cooperation within the European Union in order to mitigate greenhouse gas emissions. It does so through strengthening across-border dialogue and cooperation as well as exchange of knowledge and experience.