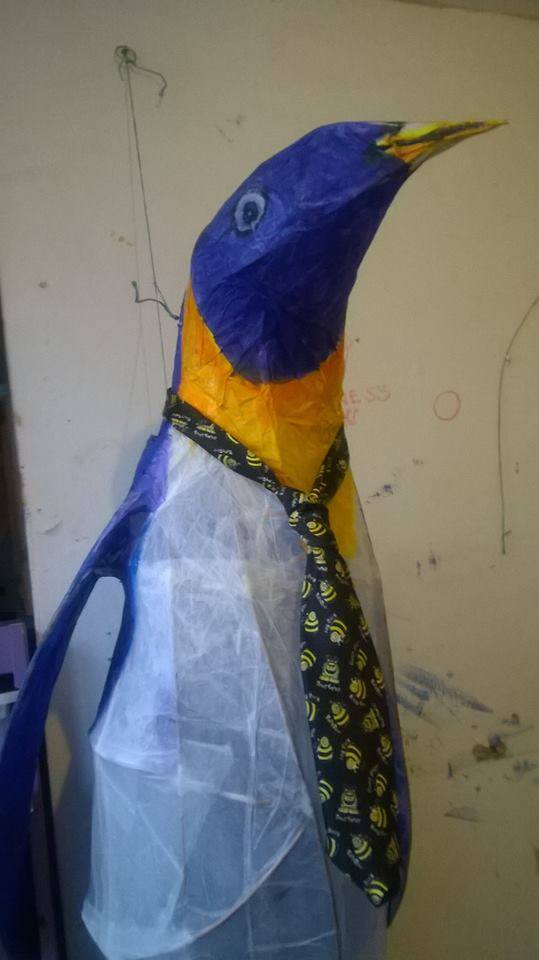 Wind of Renewal (Άνεμος Ανανέωσης) – our social enterprise, and our biggest project, the innovative Welcommon Hostel, a hostel with social and green impact – are based in Athens. We established the social cooperative in the Greek crisis in order to bring fresh air, to promote new initiatives and ideas for the revitalization of the economy in our country and promote win-win solutions.
We are a beacon of sustainable tourism in the heart of Athens, an inspirer and educator for climate change action, energy transition and social economy as well as a community centre for social inclusion of refugees and local Greeks, to come together, learn essential life and language skills and be empowered.
As the system in Greece is not supportive for social and green innovation, we need social investors, donors, supporters and collaborators from all over the world to join us. We believe in being a part of the change we want to see in the world – and we need collaborators.
If you want to collaborate with us as we deliver real social and ecological impact in Athens, Greece, please contact us for more information and direct communication: windofrenewal@gmail.com.
Social investors
We are calling on social investors to partner with us by providing €10,000 to €50,000 of finance capital. So far, we have invested €600,000 for the renovation and refurbishment of Welcommon Hostel – necessary both for delivering social and environmental change and for offering sustainable tourism in Athens.
We still need to invest in:
Energy efficient systems for our building. We don't want to use oil and pay bills for heating of water and the building using fossil fuels, as we can reduce the bills and use solar power for this. Therefore we need seed capital for our full renewable energy transition, to heat water and heat and cool the building using solar power
A sustainability management system to drive continual improvement in the building's environmental performance
The remaining restoration needs for our building
For social investment partnerships, we will offer:
A coupon of 5% interest, if payback is within one year
A coupon of 6% interest, if payback is within two years
A coupon of 7% interest, if payback is within three years
Donors
In our WELCOMMON HOSTEL we are offering empowerment, non formal education, intercultural courses and a place for socialing open for all: travelers, tourists, locals, refugees, migrants, volunteers with the asssistance of many volunteers like Hope, Noyonika, Franziska, Anne Marie, Jonathan, Penelope, from all over the world. Since September 2016 we have hosted more than 300 volunteers. Our ambition is to generate enough income from our social Welcommon Hostel, to fund our social and environmental projects sustainably. That is not yet our position, however. We need donors now to help us withstand the financial challenges faced by any enterprise – especially those in the tourism industry – in its first years of operation and to support our social projects.
Donations of all sizes are welcome and necessary. Donors will contribute towards our innovative, volunteer-led programme of social inclusion and integration activities (music, art, film, family picnics, cooking workshops, co-learning opportunities and sports) for refugees and local Greeks.
We can receive donations now through our bank:
ANEMOS ANANEOSIS / WIND OF RENEWAL
Piraeus Bank
IBAN: GR83 0172 0180 0050 1807 7868 253
Piraeus's BIC code is PIRBGRAA
Donors able to contribute €5,000 or more will receive an original painting of their choice from our collection of quality artworks provided by local artists who wanted to help us be the social and environmental change we want to see in the world.
Supporters
We need to partner with enthusiastic individuals willing to commit their time and expertise for us for limited periods.
Our supporters help us to:
Broker relationships with social networks, universities, schools, Erasmus+ projects, cultural initiatives, youth environmental organizations, and partners from the wider sustainable tourism ecosystem in Europe and around the world
Promote our entire work stream (social and environmental change through innovative projects) through social media, real life social networks and all other communication channels
Deliver our core offer of language classes alongside cultural social integration and inclusion events as volunteers.
As well as inviting supporters to participate in all of our activities, we can offer them free accommodation in Welcommon Hostel whenever there is availability.
We continue to engage numerous volunteers from every corner of the globe (hosted in the volunteer space at WELCOMMON HOSTEL) with our innovative and inclusive @DaysofWelcommon and #GreenSocialInnovationESC programs.
Collaborators
We want collaborators with individual or organisational skills and expertise to help us transform our building into an educational resource for energy efficiency and renewable energy transition. We want our building to achieve carbon neutrality. We want to share knowledge and inspire others to do the same while we work towards this, as well as acting as a demonstration centre once we have achieved our aims.
We are looking for businesses, cooperatives and other organisations to collaborate with us, sharing their knowledge and experience in transforming large buildings for energy efficiency and renewable energy systems.
At the same time, we want collaborators who can help us create an Energy Lab with an inspired team of experts to provide education and inspiration for our international guests, participants in our social activities, future leaders we are training and our local community.
Wind of Renewal
Wind of Renewal was founded as a social cooperative in Athens in 2014. Born out of a desire to help in social and green transition of Greece, promote social and green innovation and economy, welcome refugees – providing safe accommodation and social inclusion – we remain committed to changing the world in collaboration with dedicated partners.
Now, we are focussing on two strands of world-changing activities:
Social integration for refugees, local Greeks and travelers around the world
And action and education to tackle the climate crisis
In 2020, we are:
Providing free language classes for refugees and local Greeks
Offering a full schedule of inclusive cultural activities
Raising integration through music, art, comedy and film events
Inspiring our next generation to tackle the climate crisis by training teachers from schools in Athens to harness the enthusiasm of students
Supporting young Greeks to gain professional qualifications in energy reduction and transition – creating social and ecological change holistically
And engaging and supporting any and all projects which align with our focus on social inclusion and climate action – from family picnics to seminars on the green economy and everything in between
In everything we do, we work in collaboration with anybody who wants to be part of the change they want to see in the world. This includes the volunteers delivering our language classes, cultural activities and integration events; the refugees and local Greeks who participate in them; our guests in Welcommon Hostel; the students and teachers engaged in our climate education and action projects.
As a social cooperative, we will not waste anybody's talent, idea or enthusiasm. We will empower people to act, learn from them, and collaborate to change the world together.
Wind of Renewal is a founding member of the Greek Forum of Social Entrepreneurship, a member of REVES (European Network of Cities & Regions for the Social Economy) and a member of REScoop.Eu (the European federation of renewable energy cooperatives).
Find out more about Wind of Renewal: 
Welcommon Hostel
When we had to cease our WELCOMMON, the safe accommodation and social inclusion core offer in 2018, we had to act quickly to keep our cooperative plan alive. We made the decision to pivot to a innovative hostel with social and ecological impact run by a social enterprise, and launched Welcommon Hostel in July, 2018.
Welcommon Hostel is a vibrant sustainable tourism destination in the heart of Athens. Our ambition is to fund our work to change the world sustainably from the income of the hostel, however we are not in this position yet.
We use five storeys of our seven-storey building in Exarcheia, Athens, to welcome visitors. The remaining two storeys are used for our programme of language classes, social inclusion, energy transition, green economy and climate education and action.
We maximise our impact in our local community by providing training and employment for refugees and unemployed local Greeks. At the same time, we maximise our tourism offer by providing opportunities for guests to collaborate and change the world with us – and just by staying with us they are already contributing to our mission to be a part of the change we want to see in the world.
We are a member of Le Mat Europe, a pan-European network of social entrepreneurs including their local communities in sustainable tourism. We are recognised by the Greek Youth Hostels Association and are members of Hostelling International – national and international bodies recognising good standards for sustainable tourism alongside commitment to social and environmental change.
ANEMOΣ ΑΝΑNEΩΣΗΣ / WIND of RENEWAL (social cooperative for social – green economy)
ΚΟΙΝ.Σ.ΕΠ. για την κοινωνική και πράσινη οικονομία, την καινοτομία και τον πολιτισμό
Τ: 2103803959, 2103810646
WELCOMMON HOSTEL, an innovative hostel with social and green impact
ένα καινοτόμο HOSTEL καθώς και κέντρο κοινωνικών, πράσινων και καλλιτεχνικών δραστηριοτήτων
www.facebook.com/welcommonhostel