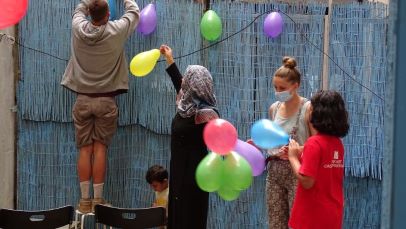 I am Eloi D.
One day, while I was walking in the streets in Athens, I met a group of young people. They explained to me that their group was made of volunteers working with Anemos Ananeosis / Wind of Renewal at the Welcommon Hostel. We had the chance to discuss about their activities and work which I felt really interested. They nicely invited me to visit the place so I can discover more. The first time I saw the place, I knew I wanted to volunteer, and help creating intercultural projects.

During these 3 months participating in the European Solidarity Corps project "Green Social Innovation for young persons" implemented by Wind of Renewal, we had time to build things. My daily activities in the hostel were mainly based on kids activities, music classes,  cultural and environmental projects with the residents and support the reception.
I will talk more about the cultural and environemntal project because I think it's the most important. In collaboration with another volunteer coming from Belgium named Rosalie, we decided to develop some workshops and events for and with the refugees living in the hostel.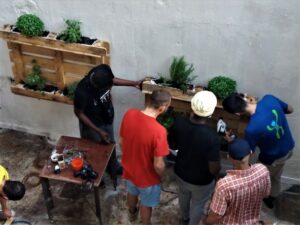 The first project was to rehabilitate the backyard of the hostel. This space was full of materials. We asked some residents to help us empty it and clean in order to use it as a common place for outside classes, and different others events.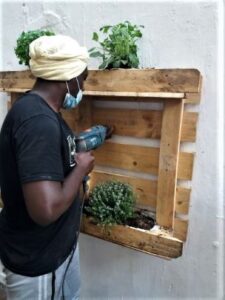 Afterrwards, we organized some decoration workshops with some of the residents focusing on using only natural products and re-using materials. We painted all the walls with the limestone (organic material usually used on the tradditional greek white houses), and built some planters, tables and other furnitures all made of materials that we found in the first place and of palets that we picked up in the streets of Athens.
The second project was called «Collective exhibition». Still with Rosalie (the other volunteer I worked with), we gathered a group of residents once a week for one month. The idea of these workshops was to make them work all together about the exchange of knowledge and skill. All these people despite the cultural differences and gaps, had three similarities: They all had left their land, their jobs and some close people. Knowing this, we wanted them to open to each other sharing their experiences and skills to someonelse and in the meantime receiving an other person's knowledge. All this work accomplished during the workshops and the differents creations that have been made (photographs, origami, painting, haircuts, jewelery and cooking), were meant to be exhibitaded to the other residents so they could learn as well.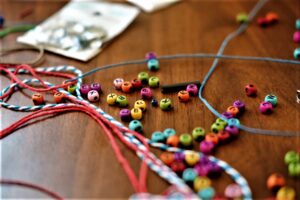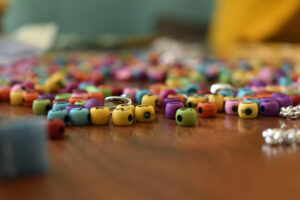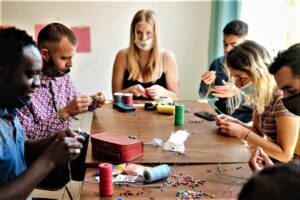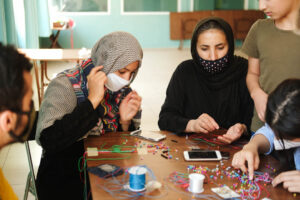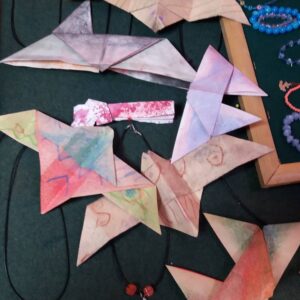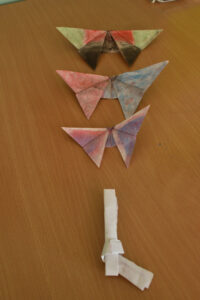 This experience was great, I could learn lot of things concerning the conditions of refugees in Greece.
Living in this hostel was an opportunity to meet beautiful people with difficult backgrounds building strong and real connexions with them.