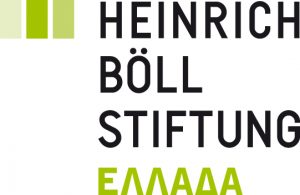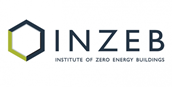 "The status of Energy Poverty in Greece and the contribution of green and social innovation to address the problem".
Athens, May 4th 2016
A recent study conducted by the European Parliament showed that 36% of Greek households were experiencing energy/fuel poverty during 2013, in other words facing difficulties maintaining comfort conditions in their homes.
Three organizations, the  Heinrich Böll Foundation Greece, the social enterprise Wind of Renewal and the Institute of Zero Energy Buildings, active in the fields of ecology, energy savings and sustainability are joining their forces with the aim of publishing a policy paper with reference to "The status of Energy Poverty in Greece and the contribution of green and social innovation to address the problem".
Within this context, the aforementioned organizations in collaboration with the Athens Resilience and Sustainability office, organised the 1st workshop with the aim to enhance the dialogue among key stakeholders as well as to exchange ideas with focusing on the minimization of the energy poverty phenomenon in Greece. The workshop took place on April 20th 2016, and was the first of a series of preparatory actions in order to collect as much information and suggestions as possible, to be incorporated in the policy paper.
Participatory procedures gave the opportunity for an open discussion among representatives of institutional, academic and social/civil organizations, who responded positively to the invitation.  The dialogue was structured around 7 questions related to the causes and characteristics of the phenomenon, of energy poverty, and another 8 pertaining to policy change proposals and the active participation of the addressed citizens.
Representatives from the Ministry of Environment and Energy, the Ministry of Economy, Development and Tourism, the Technical Chamber of Greece, the Center for Renewable Energy Sources and Savings, the National Observatory of Athens, the Technical Assistance for Renewable Energies and Energy Efficiency in Greece – GIZ, attended the workshop on behalf of various institutional sectors.
The Academic sector was represented by professors from the University of Athens, the National Technical University of Athens, the Aristotle University of Thessaloniki and the Technical Education Institute of Athens. The workshop was also attended by representatives from municipalities located within the Attica Prefecture. More specifically, the Athens Resilience and Sustainability Office – Municipality of Athens, the Municipality of Agios Dimitrios, the Municipality of Egaleo and the Municipality of Nea Smirni.
Furthermore, representatives from the Greek Ombudsman – Independent Authority, the Employees Association of Social Housing, the Citizen's Inspectorate for Sustainable Development, Greenpeace and the Hellenic Passive House Institute contributed to the discussions, while a number of students, researchers, journalists, MEP's associates and citizens were present and joined the dialogue.
A second workshop will follow in mid-June where the first draft of the policy paper will be presented. Stakeholders from various sectors will have the opportunity to provide feedback which may be incorporated prior to its finalisation. The final edition of the policy paper is scheduled to be presented in September 2016.