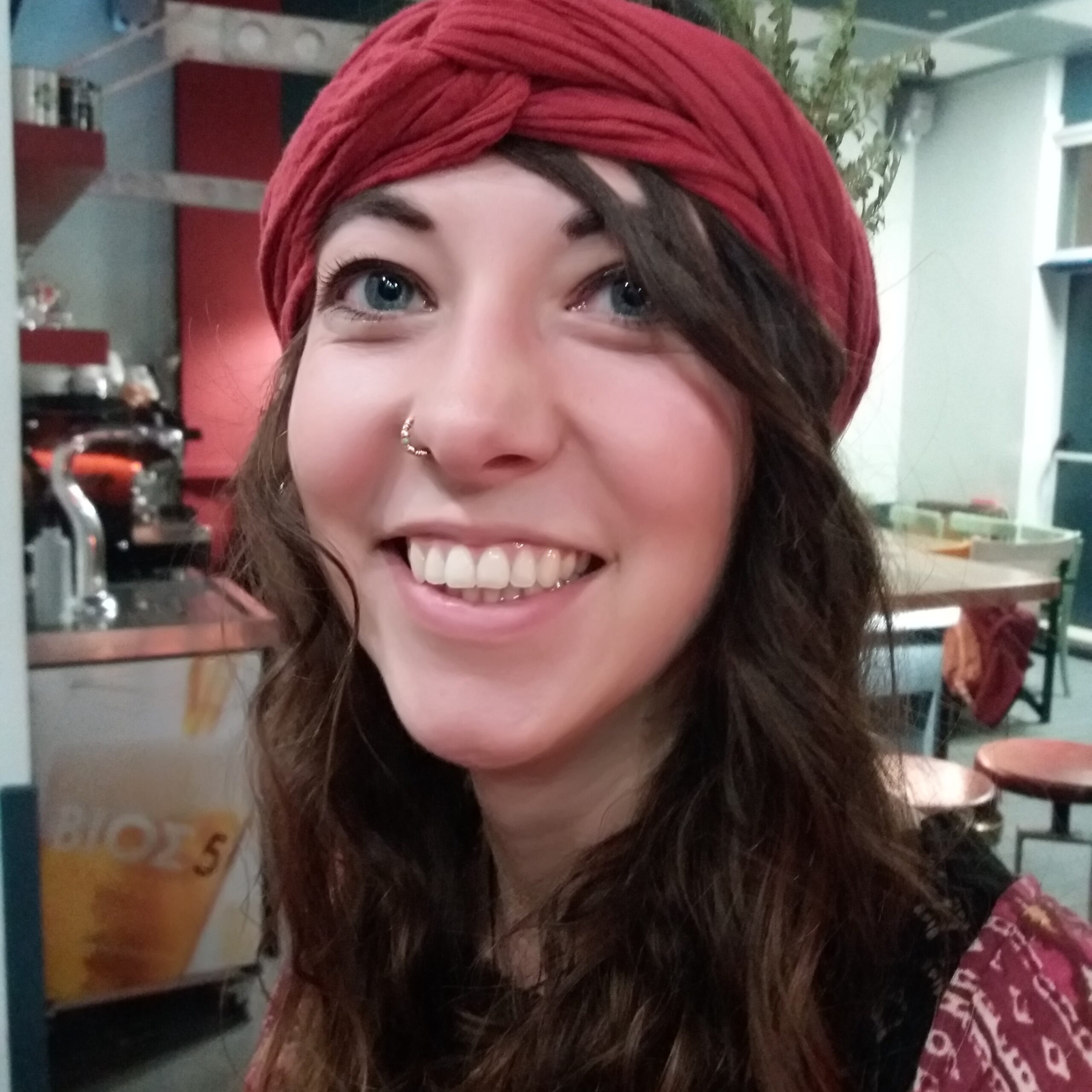 Days of Welcommon – more than just a hostel
I am Franziska, from Germany
My motivation
Greek mythology, ancient sights and the entrance to Europe – that's all that came up to my mind, when I thought about Athens. By researching on interesting social projects on Workaway, I stumbled over the Welcommon hostel and the Wind of Renewal project. I was immediately attracted by the projects description: intercultural dialogue and skills exchange in combination with arts and environmental oriented projects. Any offers were open without any obligation and to everyone, people living in the hostel, travellers, refugees, locals or people on the streets stopping by randomly.
Once I arrived, I found myself immediately welcomed by the team and the staff members in the hostel. The access to the offers were highly appreciated by the beneficiaries, due to the low level approach of the project, where everyone shared their skills and resources to establish together sustainable, social, language and environmental oriented activities in an informal way. Thereby, the hostel provides a safe space for all beneficiaries and connects different lifeworlds and people from all around the world in order to promote the individuals' independence and self awareness.
The neighbourhood – Exarchia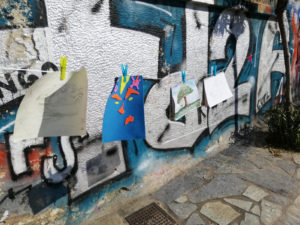 The hostel is located in the heart of Athens, not very central but still just a few minutes by walking from all the sights and close to big parks and picturesque hills, offering a view all over the city. I enjoyed staying in this neighbourhood especially, because people from any background meet there: homeless, travelers, refugees, squad people, hippies, locals, students, etc. and everyone is treating each other in a kind way. People here have a strong left-wing political attitude, which is expressed in beautiful graffities, the street life is vibrant, you can have interesting conversations on every corner surrounded by alternative, cozy and cheap restaurants, cafés and bars.
The projects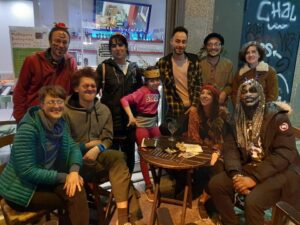 The Welcommon hostel offers their space and commitment in order to support everyone in developing and pursuing their own needs, ideas, skills and resources in an empowering way. By following those principles, we firstly exchanged language skills, especially in German, English and French, but also we volunteers learned some Farsi, Arabic or Turkish. During my time in Athens, the project only started and began to grow very quickly. Each week more people were arriving and after a few weeks it was possible to establish a regular schedule, with language exchange during the day and a variety of offers in the evenings like, Karaoke, cultural nights, movie nights, theater and kickboxing.
Additionally, we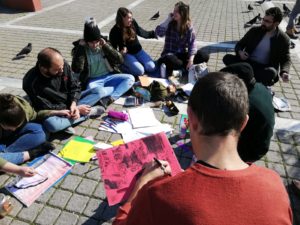 offered arts and crafts lessons for families and their children by emphasizing on individual creativity, environment empowerment and self awareness.
Each Sunday, we organized special trips like cleaning up the beach side, visiting a turtle rescue station, carnival, going to several museums, treasure hunts in the parks, photography workshops, discovering the city together.
Our team and the beneficiaries all became friends after a while.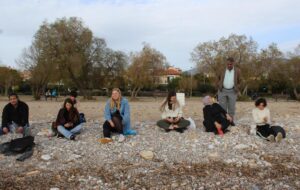 The refugee situation
The times during my stay were shaped by several challenges, especially on the islands like Lesvos, Chios and Moria. Refugees and volunteers were attacked by Fascist people on the islands and the Greek Police, which also affected the situation in Athens and the life there. A lot of peaceful riots and demonstrations were established by locals and volunteers, and it was crucial to be part of this. Still, the effects of the Coronavirus cast a shadow on the general living situation in Athens. All public institutions were closed, which unfortunately also led to an abrupt ending of the Days of Welcommon Hostel and the project established. For the safety to everyone the doors had to close by the midst of March and almost all volunteers were forced to leave the country.
Fazit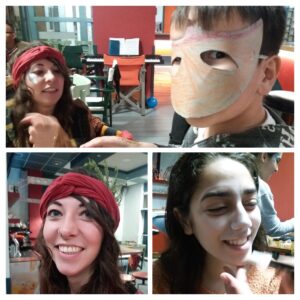 Since I had starting volunteering, I totally experienced the Welcommon days vision, which is to bring people together from all over the world, to enable them to communicate, by contributing with own ideas and experience with the highlight of making bridges between communities, social groups, newcomers and local people.
We still try to continue the project by providing online lessons via skype, WhatsApp and e-mail, but of course this is not easy. The people I have met and the experiences I made taught me a lot, like being humble, being grateful for what I have, stand up for your rights and share solidarity.
I realized, that freedom is a privilege and is never for granted. If I get the chance to travel again, for sure my first destination will be Athens to continue the project. Even though, the most beneficiaries were only meant to stay for a temporary period of time, I found a second family there, who were most appreciating, caring and always supportive. I know some day we all meet again.