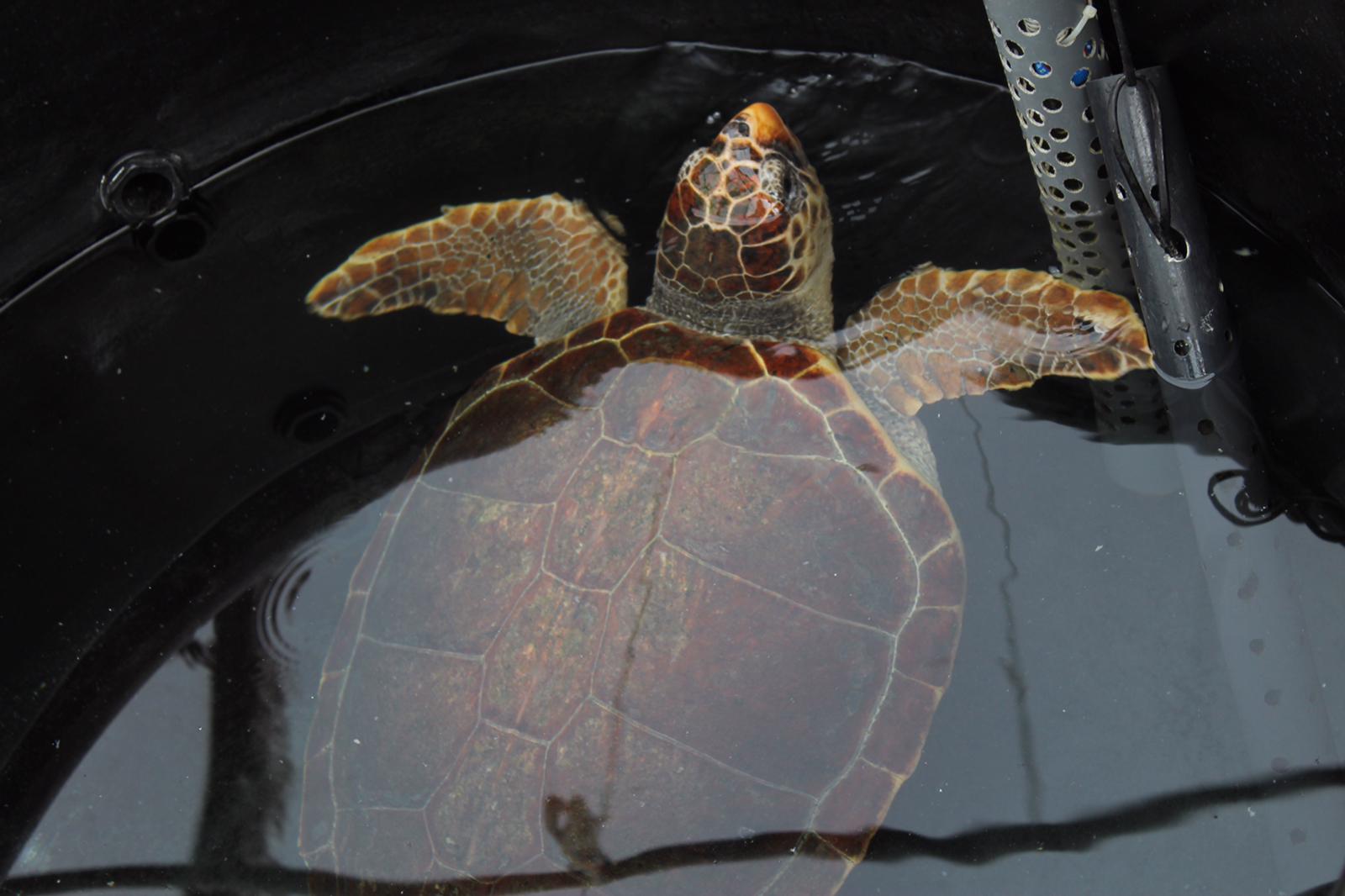 On Sunday the 8th of March, the Wind of Renewal /Days of Welcommon family organized a visit to Glyfada at the sea turtle rescue centre «Archelon» and the beach just next to this centre. The group included volunteers, refugees and Welcommon Hostel guests – all one 'family'.
We left the WELCOMMON Hostel at 1pm and we went to took the metro to Elliniko, then we took a bus to Glyfada to go to the Sea Turtle Rescue Centre. We had a short visit of the centre with some explanations about the turtles, how they are being injured and what the volunteers team is doing to take care of them 🐢. Sea turtles tend to get entangled in fishing gear and such incidents may often result to injuries or drowning. They may also fall victims to collisions with speed boats, especially near nesting beaches. Several cases of deliberately killed animals washed ashore are also reported from different sites.
The nationwide Rescue Network of ARCHELON is activated in cases of reports of injured or sick turtles or strandings of dead animals. The network is set up and supported through the organization of information events in cooperation with Port police authorities, fishermen, volunteers and environmentally active organizations. Injured or sick animals are transferred to the Sea Turtle Rescue Centre in Glyfada, near Athens. About 50 sea turtles are treated annually and when fully recovered, are released back to the sea. First aid Stations for sea turtles are set up in the areas of Rethymnon, Crete and Amvrakikos Gulf.
After the visit, we headed to the beach just next to the centre to do a little clean up, to enjoy the quietness of this place and to chat all together. It was a very pleasant moment 😉
We ended the day by going back to Syntagma square and wishing us a good evening. That was such a good day ! ☀️
FUNday trips are every Sunday 13:00 – 17:00, always meeting at Welcommon Hostel at 13:00. In the past, we've visited the Acropolis, had a picnic, and played football in a nearby park. Anybody is welcome, just come along to Welcommon Hostel on Sundays at 13:00.
#ErasmusPlus #volunteering #volunteers #socialinnovation #socialinclusion #empowerment #art #intercultural #withrefugees #EuropeanSolidarityCorps #GreenSocialInnovationESC #SocEnt #GoGreen #hostels #cooperatives #WelcommonHostel #WindofRenewal