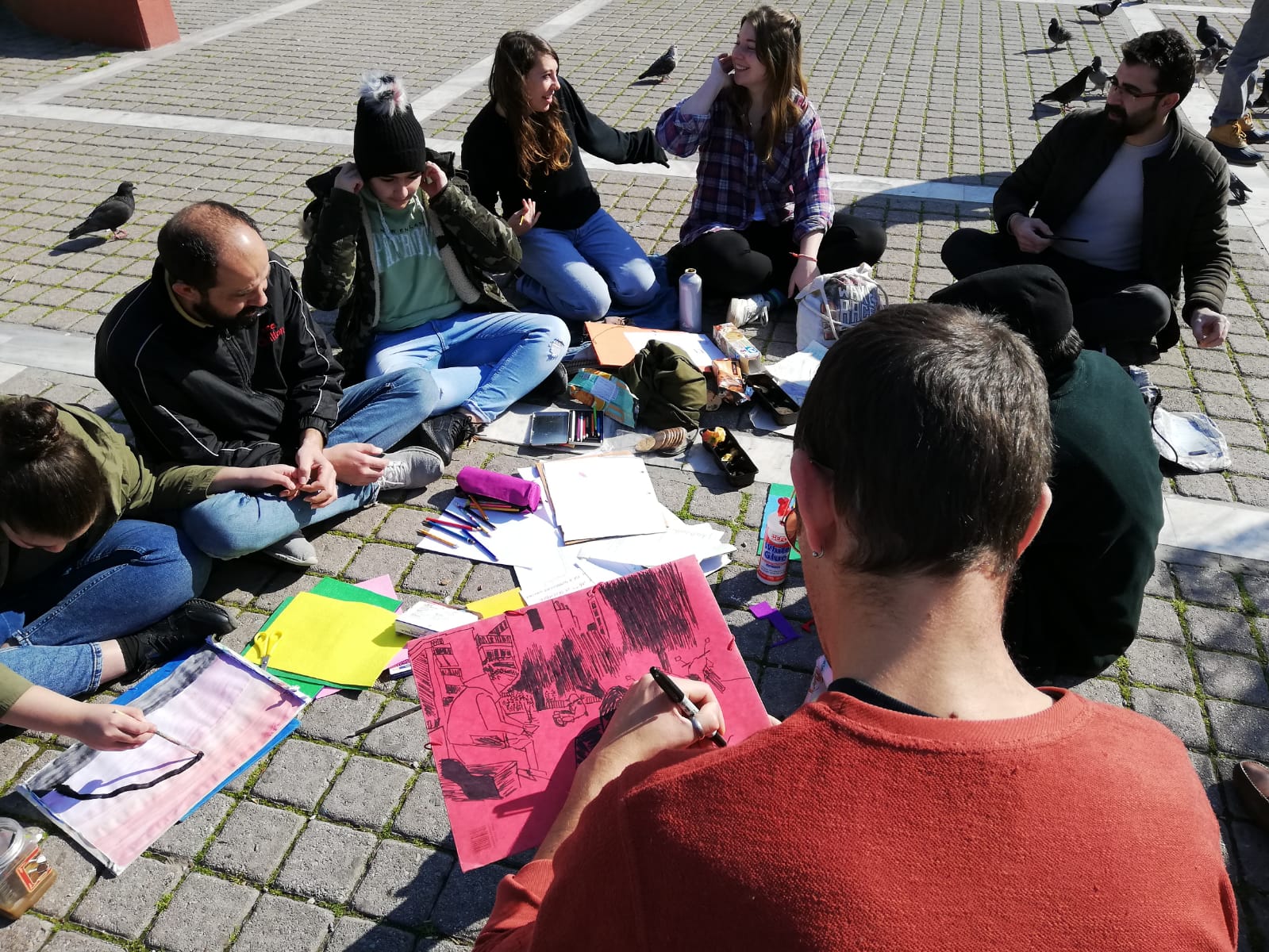 Art trip write up!
On Sunday, 9th February, the Wind of Renewal/Days of Welcommon family took a trip to the Municipal Gallery of Athens.
The group included volunteers, refugees and Welcommon Hostel guests – all one 'family'.
We walked 2 km to the gallery, where they were showing an exhibition of Greek expressionists: Exceptions
The theme of the exhibition was the exceptional nature of Greek expressionism – against the art world mainstream of its time, and nowhere near as widely acclaimed as expressionism in Germany and the USA in the early twentieth century.
We spent time looking at the artworks on display, and had a brief conversation about the expressionist art movement – which sought to portray internal feelings over external reality.
Outside the gallery, we created our own artworks inspired by what we'd just seen. We used found materials, felt pictures, watercolours, cardboard, pens and pencils to make our original pieces. Then we celebrated the day with our own exhibition space outside the gallery!
Later, we went to the Gas Works (Technopolis) nearby to look around the old buildings and enjoy the quiet space away from busy roads!
FUNday trips are every Sunday 13:00 – 17:00, always meeting at Welcommon Hostel at 13:00. In the past, we've visited the Acropolis, had a picnic, and played football in a nearby park. Anybody is welcome, just come along to Welcommon Hostel on Sundays at 13:00.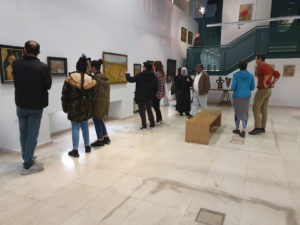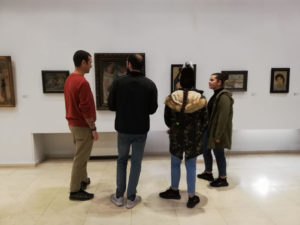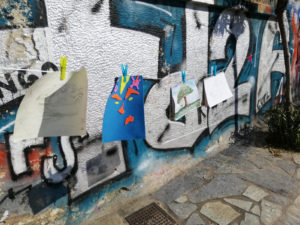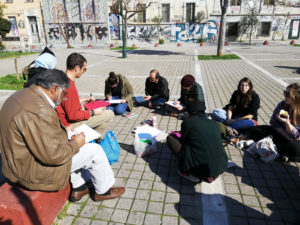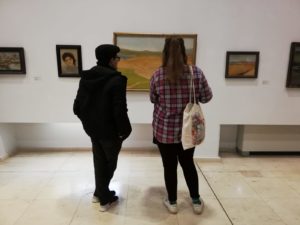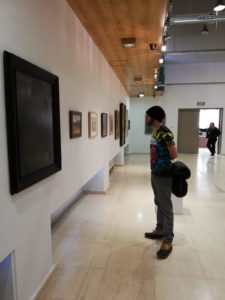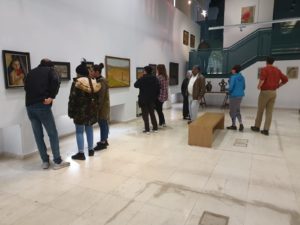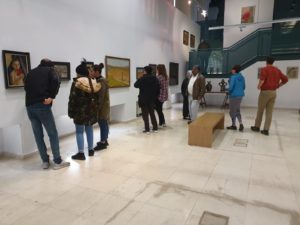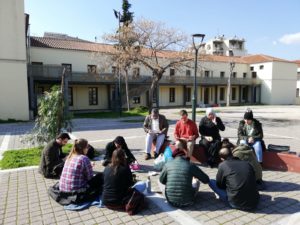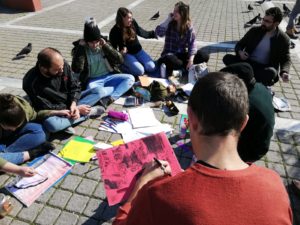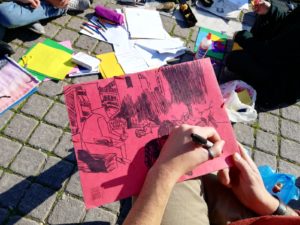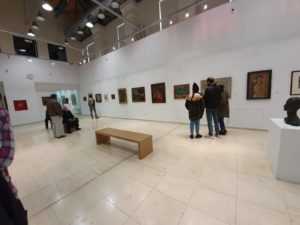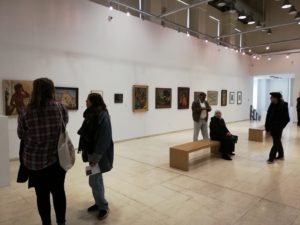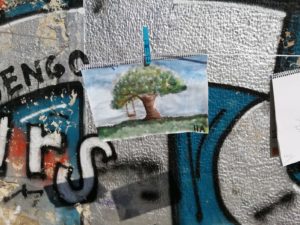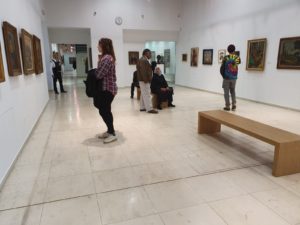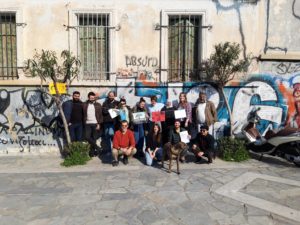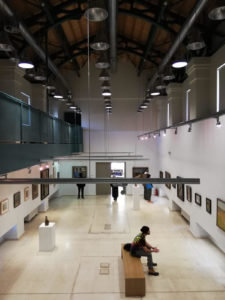 #ErasmusPlus #volunteering #volunteers #socialinnovation #socialinclusion #empowerment #art #intercultural #withrefugees #EuropeanSolidarityCorps #GreenSocialInnovationESC #SocEnt #GoGreen #hostels #cooperatives #WelcommonHostel #WindofRenewal