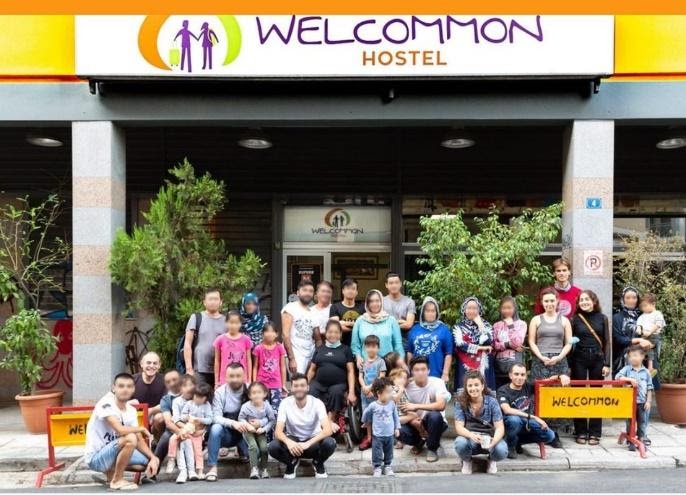 HOSCARs 2021: Welcommon Hostel is named one of the best hostels in the world / Welcommon Hostel is named Most EXTRAORDINARY Hostel Hero in the world
Hostelworld announces the winners of its 19th annual HOSCAR awards
26 April 2021: Welcommon Hostel in Greece, was recognised as the most EXTRAORDINARY Hostel Hero by leading Online Travel Agent (OTA) focused on the hostel market, Hostelworld
For 19 years, the HOSCARs (Hostelworld Customer Annual Ratings) have acknowledged hostels from all four corners of the globe with the highest customer reviews and ratings. This year, with the world in lockdown and travel put on hold, the awards have been restructured to recognise the incredible work hostels have been doing in their communities, and to support the industry, during the global pandemic.
Representing Greece, Welcommon Hostel was crowned most EXTRAORDINARY Hostel Hero by a panel of expert travel judges and more than 20,000 votes by hostel travellers all around the world.
Why WELCOMMON HOSTEL was named as the most EXTRAORDINARY Hostel Hero: As of June 2020, even the sustainable tourism collapsed and at the same time thousands of recognized refugees and asylum seekers in Greece were left homeless in the midst of a global pandemic, we decided to host a number of refugees, the most vulnerable between them, such as survivors of sexual violence, torture and ill treatment, the elderly, people with chronic diseases, pregnants and mothers with new borned babies. From 2016 on we offer interactive, inclusive, intercultural, non formal education and courses (language lessons, art, environmental and climate awareness, music) and green and social economy workshops open for all: volunteers, refugees, migrants, travellers, nomads workers, Erasmus. locals with the suport of more than 340 volunteers from all over the world. The vision for the Welcommon Hostel is to be a sustainable solution to host all the travellers. If you've ever come into the Welcommon you probably felt that it is a special place, a place where you can meet people, learn from them… it is a community. Special place, people, values.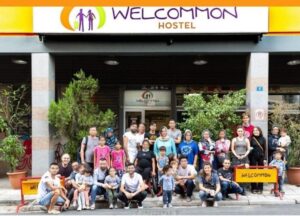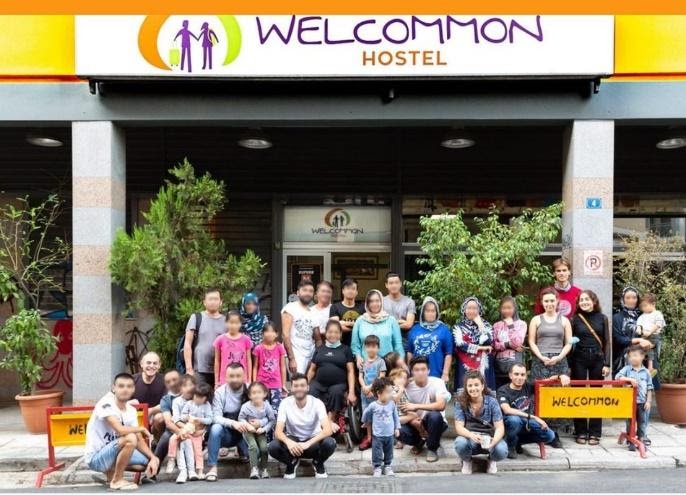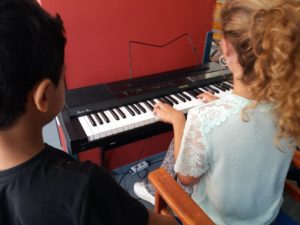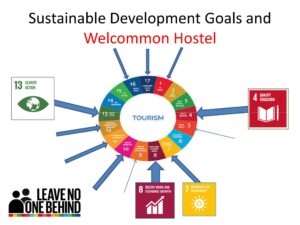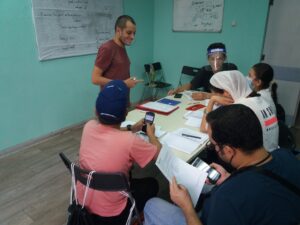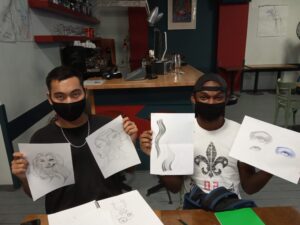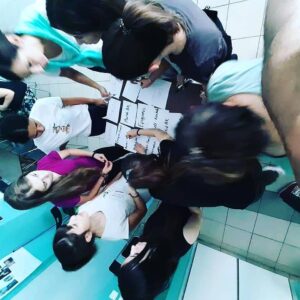 Fabrizio Giulio, Chief Supply Officer at Hostelworld, said: "This year's HOSCARs not only commemorate a difficult year for the hostel industry, but allow us to celebrate the incredible efforts our hostel partners have taken during this time. Hostels around the world have used this time to focus on becoming more sustainable, supporting their local communities or renovating their hostels to be as safe as possible for when travel resumes — we wanted to recognise all their achievements.
The HOSCARs are equally valuable to our community, as they provide a trusted way for our customers to identify the experience they want from their travels, and where to find it. It was important that our customers were still a crucial part of the awards and involved in selecting the hostels that deserve to be recognised for their excellence and extraordinary efforts."
You can find full list of winners here: www.hostelworld.com/hoscars
Notes to editors 
The HOSCARs (Hostelworld Customer Annual Ratings) have been running since 2002 and are usually determined based on reviews from millions of customers made over the previous 12 months. Due to COVID-19 and the impact on travel the awards feature a new set of categories and a different judging system in comparison to previous years.
About Hostelworld 
Hostelworld, the leading global Online Travel Agent (OTA) focused on the hostel market, inspires adventurous minds to experience new places, meet new people and come back with extraordinary stories to tell. Hostelworld customers aren't your average travellers; they are driven by the need for unique experiences, social connections and empowering adventures. It's the social nature of hostels that turbocharges their global adventures and enables them to Meet the World.
Hostelworld has over 20 years' experience, with more than 13 million reviews across 17,000+ hostels in 179 countries, making it the leading online hub for social travel. Its website operates in 19 different languages and mobile app in 13.
The Hostelworld Group went public in November 2015, listing on the main London and Dublin stock exchanges. Headquartered in Dublin, Hostelworld has offices around the world in London, Shanghai, Sydney and Porto.
About Welcommon Hostel
The WELCOMMON HOSTEL is a seven-floor facility building in the center of Athens that offers accommodation for people of all ages and places, a hostel for sustainable tourism, a proposal for accommodation of social, cultural and environmental active groups and persons during their stay in Athens. Our moto is "sleep for dreaming, be active for cultural, social and environmental /climate issues". The WELCOMMON HOSTEL is run by the social cooperative Anemos Ananeosis / Wind of Renewal, established in 2014 for the promotion of social and green innovation, sustainable tourism, environmental and climate potection, energy transition, social inclusion and intercultural dialogue.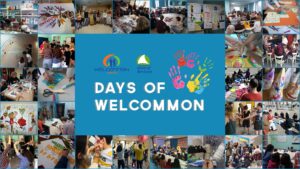 The WELCOMMON Hostel is something more than just a nice hostel with social impact. It is also a place for social gathering and experiment, a center for innovation and art, as well as a centre for social and green innovation and economy, for social and job integration for Greek locals, migrants and refugees.
Our guests are all different travellers (tourists, volunteers, erasmus students, nomads-workers, newcomers, refugees). Our vision is to bring close people from all over the world without discrimination, to enable them to communicate, to be entertained and to explore the creative side of Athens. Our guests have the opportunity to participate directly and indirectly in green, social, humanitarian and inclusive – intercultural projects, events and activities. They can also contribute with their ideas and experience. WELCOMMON Hostel means welcome in common – together.
The hostel highlights the positive impact that sustainable tourism – and cooperatives and social enterprises – have on communities, revitalizing neighborhoods, making bridges between communities, social groups, newcomers and local people.

Judging Panel 🔮 of HOSCARS Awards 2021
If you would like to learn more about us and support our project, please visit:
You can contact us: windofrenewal@gmail.com
——————————————————————————————————————————-
Donations for our social activities  during COVID-19
Please send us your details for the official invoice for your donation.
ANEMOS ANANEOSIS / WIND OF RENEWAL
Cooperative Bank of Karditsa
ΙΒΑΝ GR 7608900100003010003540200
Swift Code STKAGRA1
————————————————————————————————————————————-
ANEMOS ANANEOSIS / WIND OF RENEWAL
Piraeus Bank
IBAN: GR83 0172 0180 0050 1807 7868 253
Piraeus's BIC code is PIRBGRAA