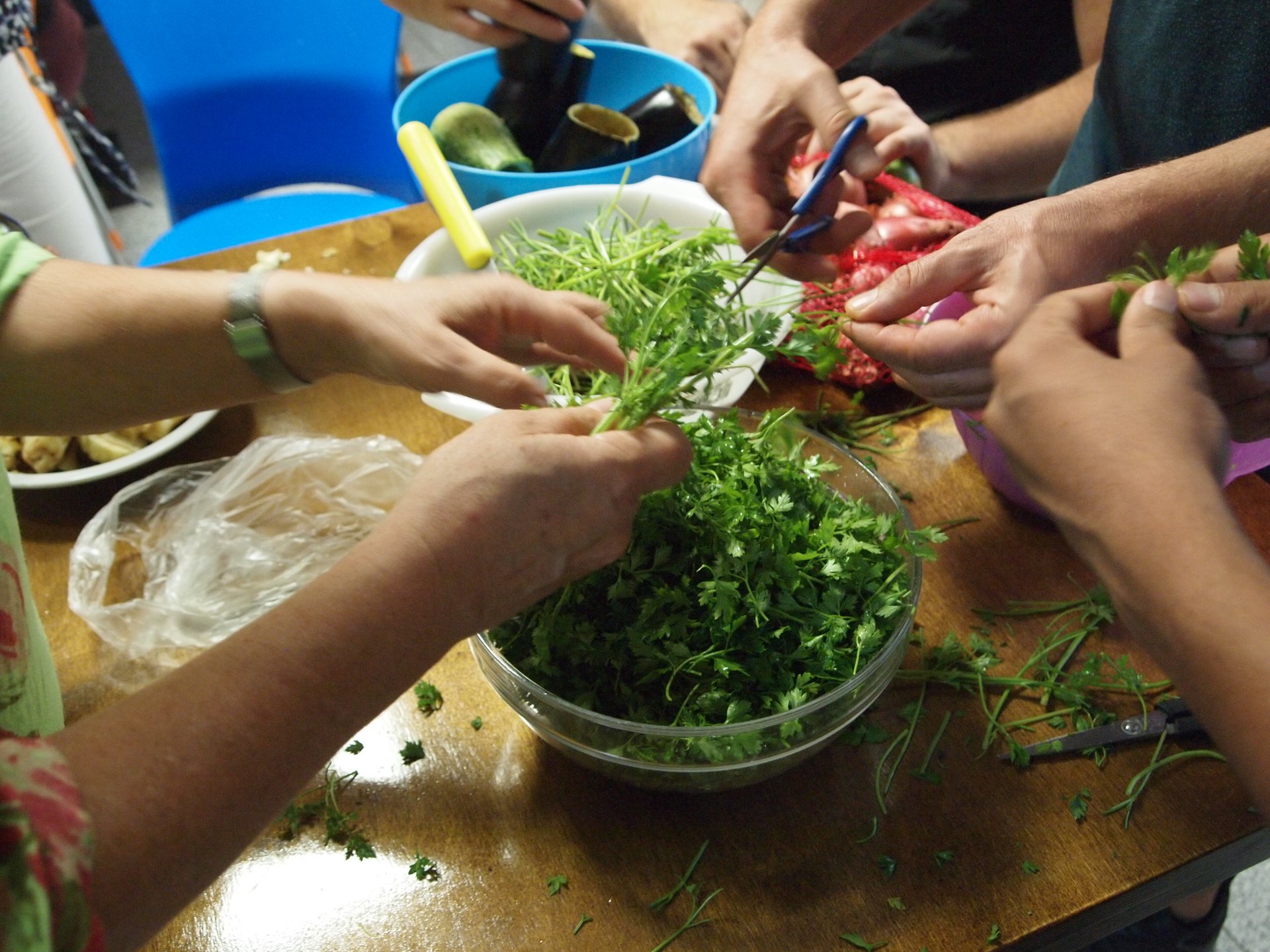 WELCOMMON Hostel, an innovative hostel with social impact
The WELCOMMON HOSTEL is a new Hostel in Athens and also a social experiment. We are combining two "different" aims: sustainable tourism, green and social innovation with social inclusion, art, intercultural dialogue.
It is a project run by the cooperative Anemos Ananeosis / WIND OF RENEWAL. We are part of the social change we want to see happen.
With a lot of effort and hard work, we succeeded in creating an innovative Hostel in the center of Athens, which aims to promote sustainable models of tourism and at the same time provide the space for non-formal education and social inclusion for about 50 refugees daily. It is also a place for art and culture as well as for social and green innovation and economy.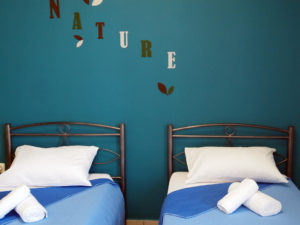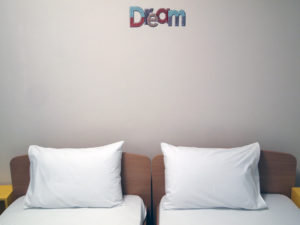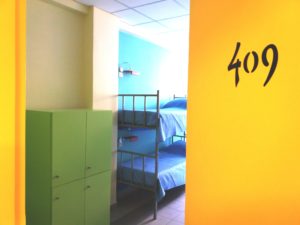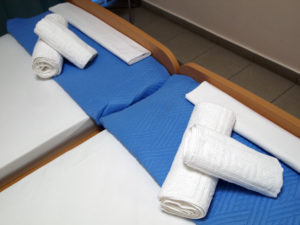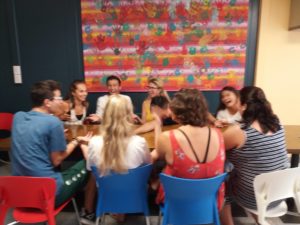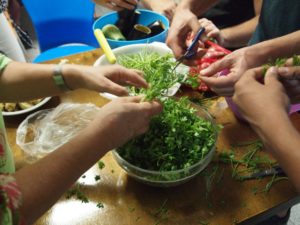 We "promote" our WELCOMMON HOSTEL to Universities, schools, social groups, social enterprises and cooperatives, artists which plan to visit Athens. If they decide to stay in our hostel, they can discover the creative side of the city and at the same time support our social and green activities. Our guests can participate in workshops, art exhibitions, cultural events, social activities, networking, youth meetings, youth exchanges like Erasmus projects. We collaborate with a lot of eco- and social active groups in the city and we could connect our guests with groups that offer guided tours to cultural sites, alternative neighborhoods, "secret" corners, traditional shops, local and authentic places in Athens. We can plan the perfect tour for our guests.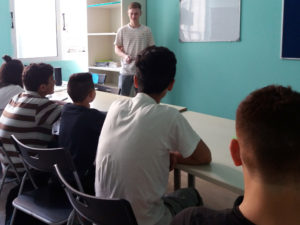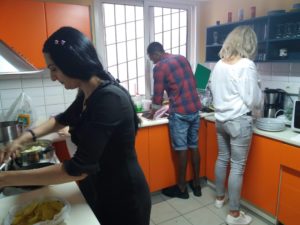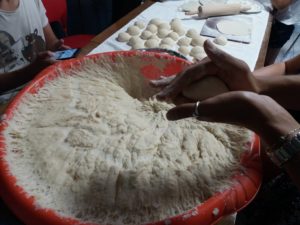 Who we are: Anemos Ananeosis / Wind of Renewal
Anemos Ananeosis /Wind of Renewal has a strong commitment to building a better world through social and green innovation, green and social economy and the cooperative business model. We want to influence the direction of our society to become more sustainable and ecologically and socially fair.
The social enterprise Wind of Renewal / Anemos Ananeosis (WoR) was constituted in Greece in 2014 for the promotion of social cooperative and responsible economy, social entrepreneurship, green-circular economy, eco-social innovation, intercultural dialogue and the protection of environment.
The WELCOMMON Hostel highlights the positive impact that cooperatives and social enterprises can have in a society to revitalize neighborhoods and communities, social groups, newcomers, social groups, youngsters and locals.
We are a member of the European Social Entrepreneurs network for inclusive community tourism LE MAT EUROPE, which reflects on the triangle of "outstanding spaces, values, people". We are also part of the Greek Youth Hostels Association as well as of the international network of hostels Hostelling International.
Additionally,  Wind of Renewal is a founding member of the Greek Forum of Social Entrepreneurship and member of REVES, the European network of regions, municipalities and social enterprises for the development of the social economy.
 
How you could support our innovative project
If you like our project "WELCOMMON HOSTEL", please inform your friends, social networks, schools, universities, artists, organizations and institutions. We create job opportunities for unemployed locals, refugees and migrants in a cooperative environment and in diverse fields, while training in fields of sustainable tourism, energy transition, climate protection, social innovation and inclusion.
If one decides to stay in our hostel. one supports the sustainability of our project, the employment of young Greek, migrants and refugees, one can feel the history of Welcommon and can support our work for climate protection, energy transition, energy poverty etc
Challenges:
Although our program is highly innovative and carriers from all over the world visit us to get to know the business model that combines social entrepreneurship with social benefits, we did not get to have access to even a micro-credit. All the official banks refuse to give us a credit of 45-50.000 Euro on the grounds that we had no profit in the last years.
The key factors in making our program a success are:
Access to financial resources and funding for this first period of the operation of the Hostel, until we reach a satisfactory level of completeness and we are able to ensure the financial viability of the hostel. Until now we were not able to have such an access to micro-credits or other financial tools because of the difficult financial situation in Greece and the crisis of the Greek systemic banks.
Investments: We have so far invested more than 250.000 euro for the renovation, refurbishment and to acquire equipment for the hostel, but we must invest more resources for the artistic decoration and the rest of the equipment, for energy efficient systems, and an infrastructure for a better environmental performance
Hiring extra personnel from vulnerable groups (refugees, young and elder unemployed local people etc.) and training them for high-quality accommodation service and sustainable tourism in general, as soon as we are financial viable.
Needs:
(a) Our basic need is to make the Hostel in one year sustainable and subsequently the income of the Hostel is enough to finance its operation and additional programs of social impacts, benefits and inclusion as well as energy transition and climate protection. This means marketing the aims and needs of the WELCOMMON HOSTEL to networks and carriers, universities and schools, in order to consider our Hostel when they visit Athens to support our activities.
Communication about the innovative hostel and the activities we organize every day (we need a communication officer and campaigner, but we cannot afford the resources for this job position).
Cooperation with social networks, universities, Erasmus+ projects, cultural initiatives, environmental and youth organizations, special partners from the tourist ecosystem, experts.
Advertisement of our project through social networks
(b) We need immediately access either to some micro-credits or to donations to be successful and to pay back loans we were forced to take out from friends and partners as well as to fulfill the investments we still need. It would be also very helpful if groups, friends and partners that plan to visit Athens and stay in WELCOMMON HOSTEL would book timely and already pay for their accommodation now (prematurely). Every financial alleviation and donation is necessary for us, to withstand economically as long as it takes until we are sustainable from the incomes of the Hostel.
Best regards!
www.facebook.com/welcommonhostel
www.facebook.com/daysofwelcommon
www.facebook.com/socialcooperatives
#Sustainability #Athens #cooperatives #SocEnt #innovation #social
#inclusion #withrefugees #WelcommonHostel @Social Cooperatives
#sustainabletourism #education #youth #Erasmusplus #volunteers #art
Contact us: info@welcommonhostel.gr or windofrenewal@gmail.com
If you want to support our social activities with a donation, our bank account is
ANEMOS ANANEOSIS / WIND OF RENEWAL
Piraeus Bank
IBAN: GR83 0172 0180 0050 1807 7868 253
Piraeus's BIC code is PIRBGRAA